Group Classes at Brooklyn Music School
WEEKEND GROUP CLASSES (ages 5 - 13)
early childhood music & Movement (Ages 0-4)
Creative Movement provides a fun, safe introduction to dance and movement. This class will teach basic steps and rhythm, while honing strength, gross motor skills, body awareness in space, and social learning.
Explore music together with your baby through musical activities with instructors that promote musical and educational growth. Sundays we offer a special African Drumming and Dance focused class.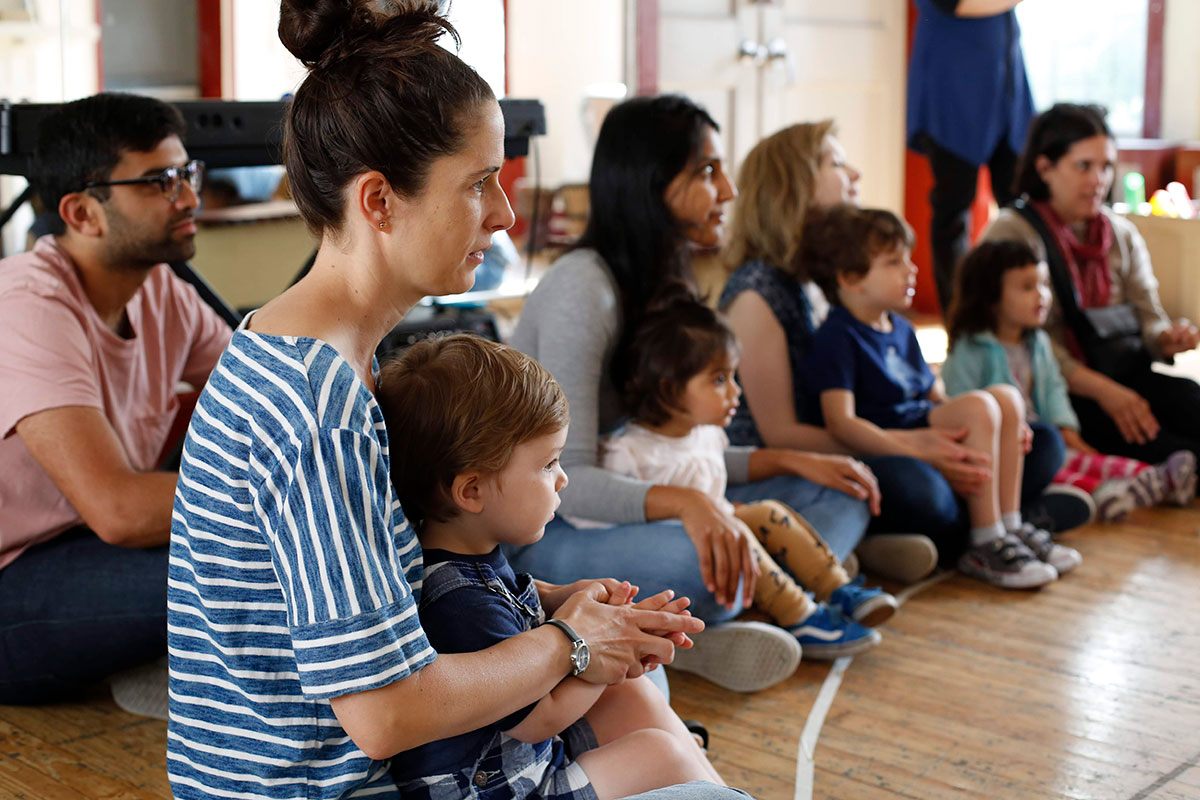 In these toddler music lessons for 3s and 4s, students a further their musical exploration through singing, movement activities and working with various instruments. Saturdays we offer an additional Keyboard Adventures class for 3s and 4s. Sundays we offer a special African Drumming and Dance focused class.
Weekend Dance classes (ages 3 - 16)
After school group classes (ages 5 - 12)
Adult Group classes (18 & UP)
Whether you have always wanted to start drumming, or you are looking for a place to practice your skills, the World Percussion Center of New York provides group classes with skilled instructors for all levels, novice to experienced.
MUSIC THERAPY & MUSIC AND MINDFULNESS
Individual & small group music therapy and music psychotherapy services for all ages will be provided by a board-certified music therapist and/or licensed creative arts therapist in a dedicated room with instruments including piano, guitar, and percussion.
Starting in October 2019, BMS will be offering a series of Sound Baths on the First Friday of each month. Participants are invited to come and experience a deep state of relaxation guided by experienced sound bath practitioners using instruments including crystal bowls, Himalayan singing bowls, gongs, and other resonant instruments. This is a community event open to all including tea, yoga mats, and blankets.